Prague Charles Bridge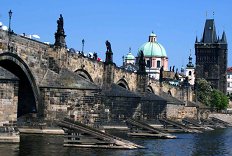 Charles Bridge (Karlův Most) is a stone Gothic bridge that connects the Old Town and Mala Strana. It was actually called the Stone Bridge (Kamenný most) during the first several centuries. Its construction was commissioned by Czech king and Holy Roman Emperor Charles IV and began in 1357. In charge of the construction was architect Petr Parléř whose other works include the St. Vitus Cathedral at the Prague Castle. It is said that egg yolks were mixed into the mortar to strengthen the construction of the bridge.
Charles Bridge is one of the many monuments that were built during Charles' reign but it is not the first bridge that ever connected the Prague banks of the Vltava. Another bridge used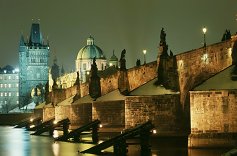 to stand in its place - the Judith Bridge, which was the first stone bridge over the river. It was built in 1172 and collapsed in a flood in 1342. Unlike its predecessor, Charles Bridge has survived many floods, most recently in August 2002 when the country experienced the worst flood in the past 500 years - so the egg yolks must not have been such a bad idea. On the bridge about 75 figures can be found (not counting the small heads of angels). It is a gallery of Saints, and outstanding names from sculpture, depicting a part of the spiritual history of mankind.
Charles Bridge is on the top of every Prague visitor's must-see list. It is also popular with Czech artists, musicians and souvenir vendors whose stands line both sides of the bridge year-round. A great time of day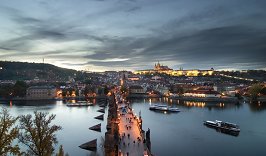 to come to the bridge is at sunset when one can enjoy a breathtaking view of the fully lit Prague Castle against the evening sky. The bridge is now a pedestrian zone (although both tram and car traffic were allowed there in the past) and is almost constantly filled with people. If you want to have it all to yourself, go there at night or very early in the morning.
Where to go for fun
Mick Hucknall in Prague - European T..Wed, 27 Mar 2013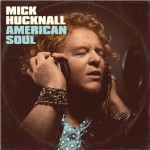 Eros Ramazzotti in PragueMon, 8 Apr 2013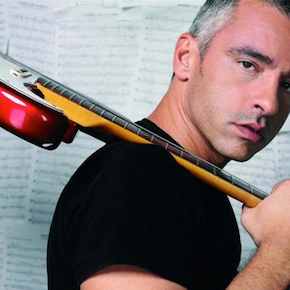 PINK - The Truth About Love Tour in ..Fri, 10 May 2013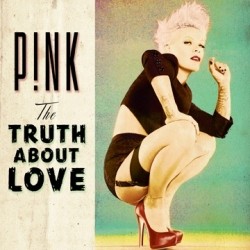 Joe Cocker in PragueSun, 19 May 2013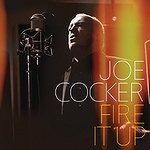 Bon Jovi - Because we can - Tour 201..Mon, 24 Jun 2013

Roger Waters in Prague - The Wall Li..Wed, 7 Aug 2013