About Prague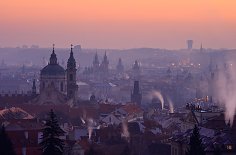 Prague is the capital of the Czech Republic. It is the area of 496 square km and its population amounts to 1,187,000. 3 million visitors come to Prague every year. Its geographical position is 50 degrees 05 north and 14 degrees 27 east. The city altitude averages 235m. The average annual temperature in Prague is 9 °C; -0.9 °C in winter, 19 °C in summer. The length of the Vltava River watercourse in Prague is 30km. The greatest distance between riverbanks is 330m at the Sitkovsky weir (nearby Jiraskuv Bridge). The smallest distance between river banks is above the confluence with the Berounks River (only 40 metres). The Vltava River is deepest under the Vysehrad rock where 9 metres has been measured. The average depth amount to 3-4 metres. The number of Vltava tributaries in Prague amounts to 23.
Thanks to its picturesqueness, Prague has received many different epithets such as:
Hundred-spired Prague - mathematician and philosopher Bernard Bolzano counted Prague's towers at the beginning of the 19th century and came to the number of 103 towers excluding towers of waterworks and burgher houses. Today, Prague has more than 500 towers in total, and some of them lean to one side.
Stone Prague - the merchant Ibrahim Ibn Jakob refers admiringly to the existence of houses made of stone and lime in the 10th century.
Golden Prague - under the reign of Charles IV the towers of Prague castle were supposed to be gilded and their impression was extremely spectacular. Prague under the reign of Rudolph II was known for the endeavour of its alchemists to make gold- seemingly the origin of Prague's golden fever.
Prague is Rome of the North - the immortal city of Rome was founded on seven hills; Prague as a hilly town has more hills: Petrin, Vysehrad, Vitkov, Letna, Karlov, Vetrov, Emauzy, Opys, Pankrac.
Praga mater urbium - Prague, Mother of Cities - means in the Czech kingdom. In addition there is "Praga caput regni", which is the inscription on the Old Town Hall.
Prague, the Heart of Europe - the distance between the Capital of the Czech Republic and the Baltic Sea is more than 600km and between the Capital of the Czech Republic and the North and Adriatic seas is over 700km. The southward distance to Rome amounts to nearly 1300km, the westward distance to London around 1300 km, the eastward distance to Moscow approx. 1900km and the northward distance to Stockholm over 1300km. The routes to Bratislava, Berlin or Vienna ranges between three to four hundred kilometers, to Warsaw and Budapest around 600km and to Brussels over 900km. When you look at the map of Europe from the geographical point of view, it can be seen that, from the perspective of geographic proportions, the centre of the historical continent is the capital of the Czech Republic.
Where to go for fun
Mick Hucknall in Prague - European T..Wed, 27 Mar 2013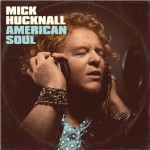 Eros Ramazzotti in PragueMon, 8 Apr 2013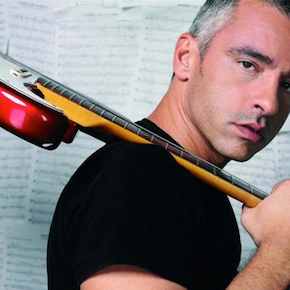 PINK - The Truth About Love Tour in ..Fri, 10 May 2013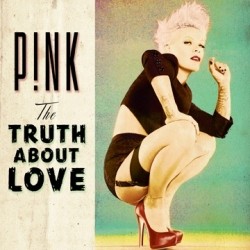 Joe Cocker in PragueSun, 19 May 2013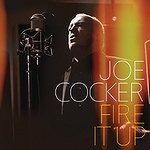 Bon Jovi - Because we can - Tour 201..Mon, 24 Jun 2013

Roger Waters in Prague - The Wall Li..Wed, 7 Aug 2013