The Great Moravian Empire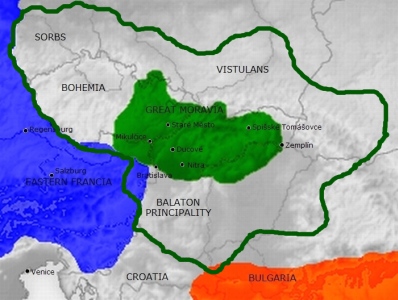 Some of the oldest settlers of the Czech lands were the Boii, a Celtic tribe that inhabited the region from around the 4th century BC and gave Bohemia its name. The Celts were later replaced by Germanic tribes, and around the 6th century AD, the Slavs finally reached the territory from the east. In the 7th century, a Frankish merchant Samo succeeded in uniting the Slavic tribes under his empire and defeating the tribe of the Avars that occupied today's Hungary.
Around 830, the Great Moravian Empire was established along the Morava River by the Slavic leader Mojmir. Mojmir's successors expanded the empire to include today's Bohemia, Slovakia, southern Poland and western Hungary. The empire found itself at the crossroads between the Germanic people in the west and the Byzantium in the east. Mojmir's successor Rostislav feared the German influence and asked the Byzantine emperor to send two missionaries, Cyril and Methodius of Constantinople, to come and spread Eastern Christianity in the Great Moravian Empire. Cyril and Methodius created the Slavonic script (Cyrillic alphabet that is still in use in Russia and Bulgaria) and translated religious texts from Greek and Latin into the Old Slavonic language. After Methodius' death in 885, the Roman Catholic religion was adopted and the Cyrillic script was replaced by the Latin alphabet. The Great Moravian Empire collapsed with the Hungarian invasion in 907.
Where to go for fun
Mick Hucknall in Prague - European T..Wed, 27 Mar 2013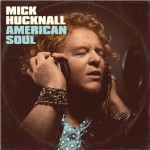 Eros Ramazzotti in PragueMon, 8 Apr 2013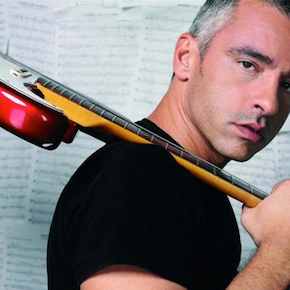 PINK - The Truth About Love Tour in ..Fri, 10 May 2013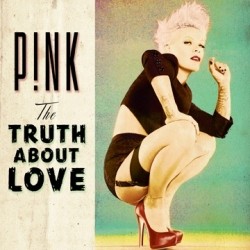 Joe Cocker in PragueSun, 19 May 2013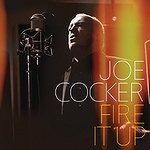 Bon Jovi - Because we can - Tour 201..Mon, 24 Jun 2013

Roger Waters in Prague - The Wall Li..Wed, 7 Aug 2013