Prague Rental Apartments to book online
Your Apartments offer more than 250+ apartments for rent in Prague. They are located in the center of Prague, in the areas near the center and even in suburbs. Prague is really beautiful city which offers plenty of spots for entertainment and sightseeing. You can choose any of below mentioned Prague rental apartments and make online booking with airport taxi transfer.
See also:
Prague apartments Prague business apartments Prague Wenceslas Square Apartments Prague Old Town Square Apartments Promotional Offer for Prague Apartments Prague Charles Bridge Apartments
---
How to find the right apartment for rent in Prague
There is a large number of rental apartments in Prague but the hard part is to choose the right one. It is important to decide how many people are looking for accommodation in what time, or how many nights you're willing to spend for it and in what area you want to stay. If you have answered these questions, we can recommend to use the Search box and Filters to find the right apartment to rent in Prague through the portal of Your Apartments.
The most offered amenities of Your Apartments Prague
If you plan to spend romantic weekend in Prague, we recommend to book online Prague rental apartments in the city center. The Old Town Square is pretty close and the majority of apartments are equipped with luxury furniture. There is a living room with folding-out sofa and double bed, fully equipped kitchen with appliances, bathroom with toilet and balcony. Connecting to WiFi Internet is certainly for free of charge.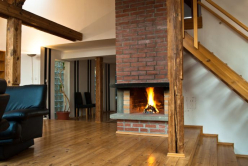 Prague rental apartments in Hastalske square
The luxury apartment with billiard table, fireplace, bar, kitchen, terrace, 4 bedrooms and large living room, 2 bathrooms, terrace, Internet and availability of parking. The Apartment Hastalske square Prague has got really what to offer for your comfort. The apartment has more than 230 square metres. There are two floors, the lower one is namely for relax and the upper one is to have a rest. We can highly recommend that accommodation.
4 bedroom apartments, 12 persons
---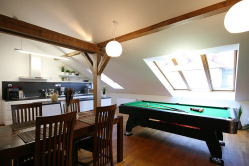 Prague apartment rentals in Klimentska street
This is really Prague demanding accommodation which may satisfy the most demanding clients. The apartment is after total reconstruction, furnished only with luxury furniture to make your stay amazing. There are 2 bedrooms and living rooms, a bathroom with toilet. If you like to play billiard, there is a nice billiard table available directly in the apartment. Free WiFi and furnished kitchen will satisfy each client.
2 bedroom apartments, 4 persons
---