Prague Old Town Square Apartments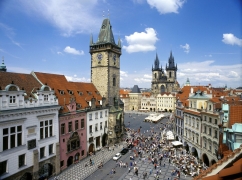 Old Town Square is located between Wenceslas Square and Charles Bridge. Dating back to the 12th century the Old Town Prague was originally a small settlement famous by the oldest market place where several merchants roads were crossed. Later on it became a part of the castle through which was leading the Royal route to the Prague Castle. The square is lined by many interesting buildings of historical and architectual value. At the centre of the Old Town Square there is a monument of The protestant reformer Jan Hus burnt as a heretic in 1415. His death led to the Hussite wars in 14th and 15th century. In the past there have been many cultural and political events that formed czech history. Nowadays it's still a place where people gather on the occasions of special events such as concerts, festivals or in winter traditional Christmas markets.
See also:
Prague apartments Prague business apartments Prague Wenceslas Square Apartments Promotional Offer for Prague Apartments Prague Charles Bridge Apartments Prague Rental Apartments to book online
Old Town Square Apartments of Prague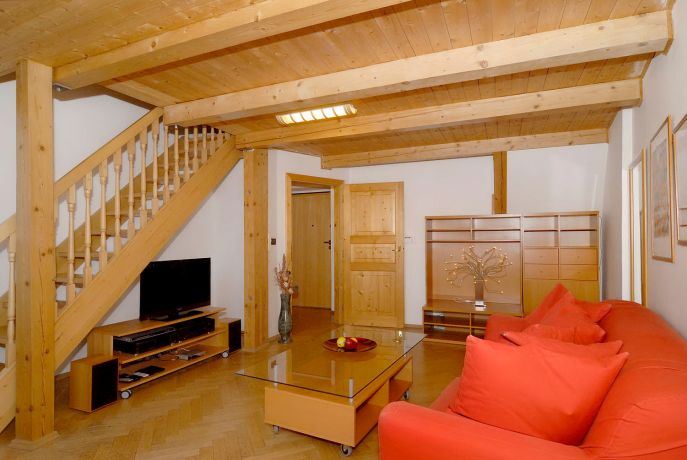 present a perfect place for people who want to stay close to all tourists areas and are situated in the historical buildings of a barocco style. All apartments are newly renovated and have fully furnished kitchens and bathrooms. Some of the apartments are even duplex ones after complex construction with high-quality amenities, new kitchens and bathrooms and nice living rooms. For more details just click on the picture on the right.
Here is the list of Prague Old Town Square Apartments:
In the surroundings you can find many historical sights such as Tyn Cathedral, church of St Nicholas or Kinsky Palace and Town Hall with Astronomical clock built in the 15th century by royal clockmaker Mikulas of Kadan and the rector of Prague University Jan Sindel. Every hour the figure of Death rings the bell and then procession of twelve apostles appears in the windows of the upper part of the clock.